Get access to the latest vehicles with 40,000+ premium-quality, industry-compliant stills, videos, and 360º video spins.
FUEL IS A ROBUST API THAT CAN DELIVER THE FOLLOWING PRODUCTS
Three angled colored set
360° exterior spin
360° interior panorama
Full still set
Splash Images
Editorial video
Exterior video spin set
Exterior video clip set
Interior video clip set
Video fly-around
Showroom video
CGI drive-in
Choose from these packages
And we're affordable because you pay as you use; month-to-month.
CASE STUDY

Vroom allows you to buy, sell or trade-in a certified used car online from anywhere in the USA. They offer no-haggle car buying, top quality cars, full warranties & home shipping - all via their website. FUEL is proud to support Vroom by supplying all of the automotive imagery utilized throughout its expansive digital network.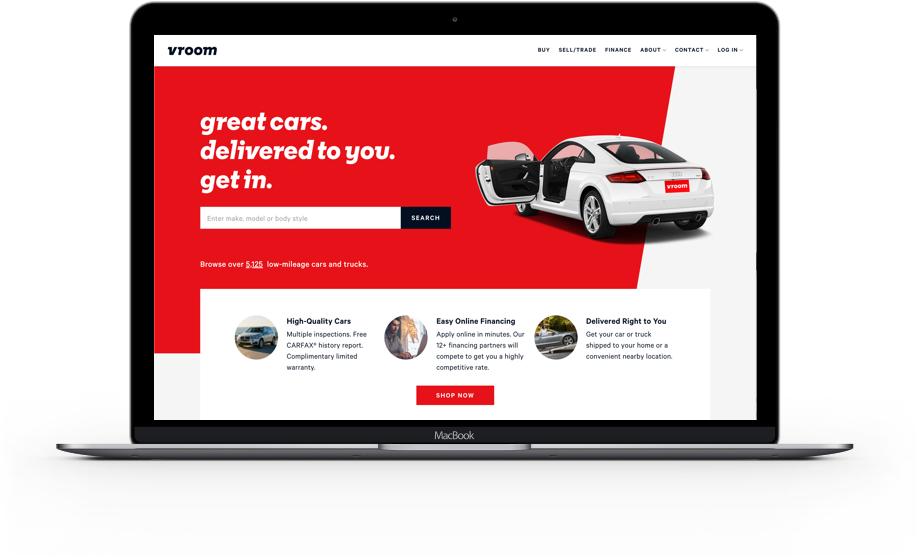 We're friendly with automotive industry partners, such as: